Companies nowadays are looking for new room for improvement of production and process efficiency in order to reduce costs and be competitive while keeping the quality and repeatability intact. Jigs and fixtures have a key role in series production.
Increasing efficiency of series machining is crucial for the production of jigs and fixtures. Additive technologies offer several benefits at once: low weight of fixtures, immediate design iteration and production of extremely complicated shapes.
These are their general benefits:
Since fixtures produced with additive technologies can be manufactured with high strength, stiffness and adequate precision, they have a positive effect on all 5 aforementioned aspects.
Every production company trying to increase the efficiency of its processes will appreciate how fast the fixtures can be implemented into production. The downtime of various machines or parts of production can affect the global production and profitability very negatively, both from long-term and short-term point of view. Additive technologies can rapidly shorten the delivery time and save money thanks to maximum use of production potential. This is one of the main advantages of additive technologies – it can take as few as 24 hours to pass from a design to a manufactured part.
Moreover, fixtures can be lightened in order to reduce the physical load for the operators and improve their work ergonomics. It is also important to know that lightening does not mean higher production costs as is usually the case in conventional manufacturing technologies; on the contrary.
As an example, a sensor fixture in an industrial printing system used to be made of a conventionally machined aluminium block with a final weight of 355 g. After topology optimisation of the part, the weight was reduced by 93% to 23 g. The production costs were cut in half. This solution is also more eco-friendly since the carbon footprint of the product is 95% lower.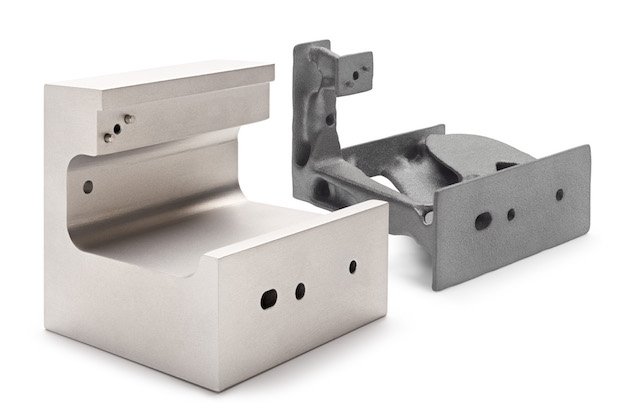 Besides redefining design of individual components, lightening can be also achieved by joining several parts of an assembly into one. In a case study from our own company, we have integrated 14 conventional parts of an assembly into as few as 3 additively manufactured parts. We also reduced the amount of fasteners as well as the time and costs related to assembly mounting.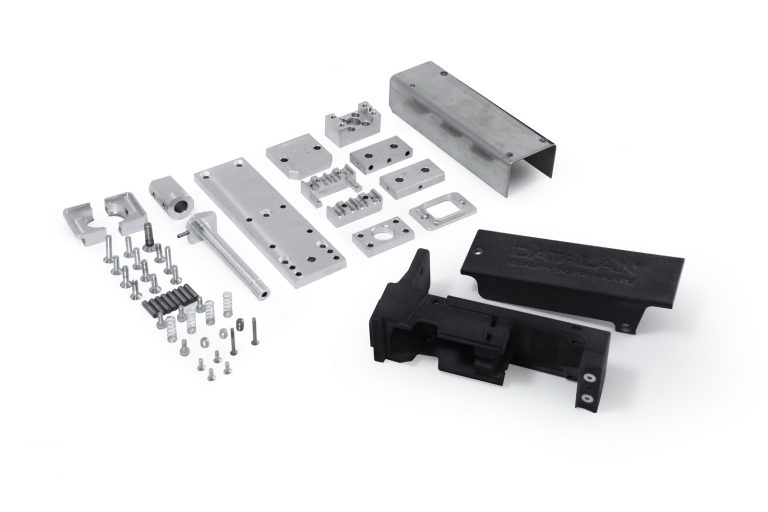 Do you have any other questions?